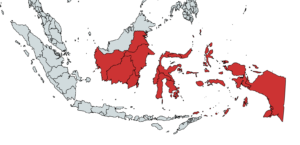 Explore less visited islands of
Where Nature & Culture blend in harmony
Indonesia is a desirable island nation with over 16,700 unique islands that attract tourists worldwide. It offers diverse landscapes, culture, and wildlife, including over 370 indigenous groups and 300 dialects. We introduce Sulawesi, Kalimantan, Moluccas, and Papua, as our primary tourist destinations, for an unforgettable vacation. These islands blend history, culture, and natural beauty for a mesmerizing experience. Choose your favorite island destination and plan your dream getaway now by clicking one of the Island link below.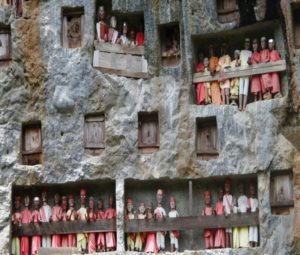 Tana Toraja: Embracing Ancestral Veneration
Tana Toraja, a captivating realm in South Sulawesi, nestled at 1000 meters above sea level, preserves ancient traditions of ancestor worship. Elaborate funeral ceremonies endure since ancient times, captivating all who witness them. This enigmatic land holds the essence of ancestral veneration, bridging past and present with profound beauty..
Moluccas, the real spice islands of Indonesia
Uncover the allure of the Moluccas, renowned as the "Spice Islands," where clove and nutmeg originated. European traders from Portugal, Spain, Britain, and the Netherlands explored these lands in the 16th century, leaving behind fascinating fortresses from their colonial era. Today, the Moluccas is celebrated for its unspoiled beaches, captivating diving spots, snorkeling havens, and lush rainforests. Join us for an immersive tour of this remarkable region. Visit our "Island Destinations" Moluccas section for sample tours and contact us for more information.