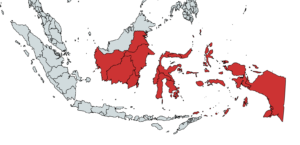 Explore less visited islands of
Where Nature & Culture blend in harmony
Indonesia Is the biggest Island nation in the world. It consists of more than 16,000 Islands, 370 different tribes, and, more than 300 native languages. Our main tour focus will be the island of Sulawesi, Kalimantan, Moluccas, and Papua. Click one of the island destination below for your holiday plan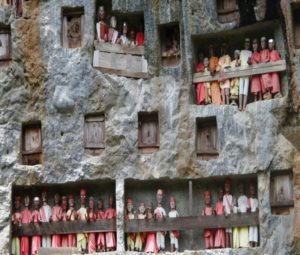 Tana Toraja lies in the mountain region north of south Sulawesi province at about 1000 meters above sea level. Up till nowadays part of the population still practicing the old belief of praying to the ancestor spirit. This is the only part of Sulawesi where you can still witness the elaborate funeral ceremony that has been a practice since BC.
Moluccas, the real spice islands of Indonesia
The Moluccas was well known as the spice island, where clove and nutmeg originally come from. European traders from Portuguese, Spain, Britain, the Netherlands have been exploring these areas since the 16th century. You still could find fortresses from those colonial eras. The Moluccas is also well-known for a pristine beach, beautiful diving, snorkeling spots, and intact rain forest.
We provide an extensive tour all over the Moluccas region. Our Moluccas section at "Island destinations" have several sample of tours to this destination. Please contact us for further info.