Sulawesi Kalimantan Moluccas Papua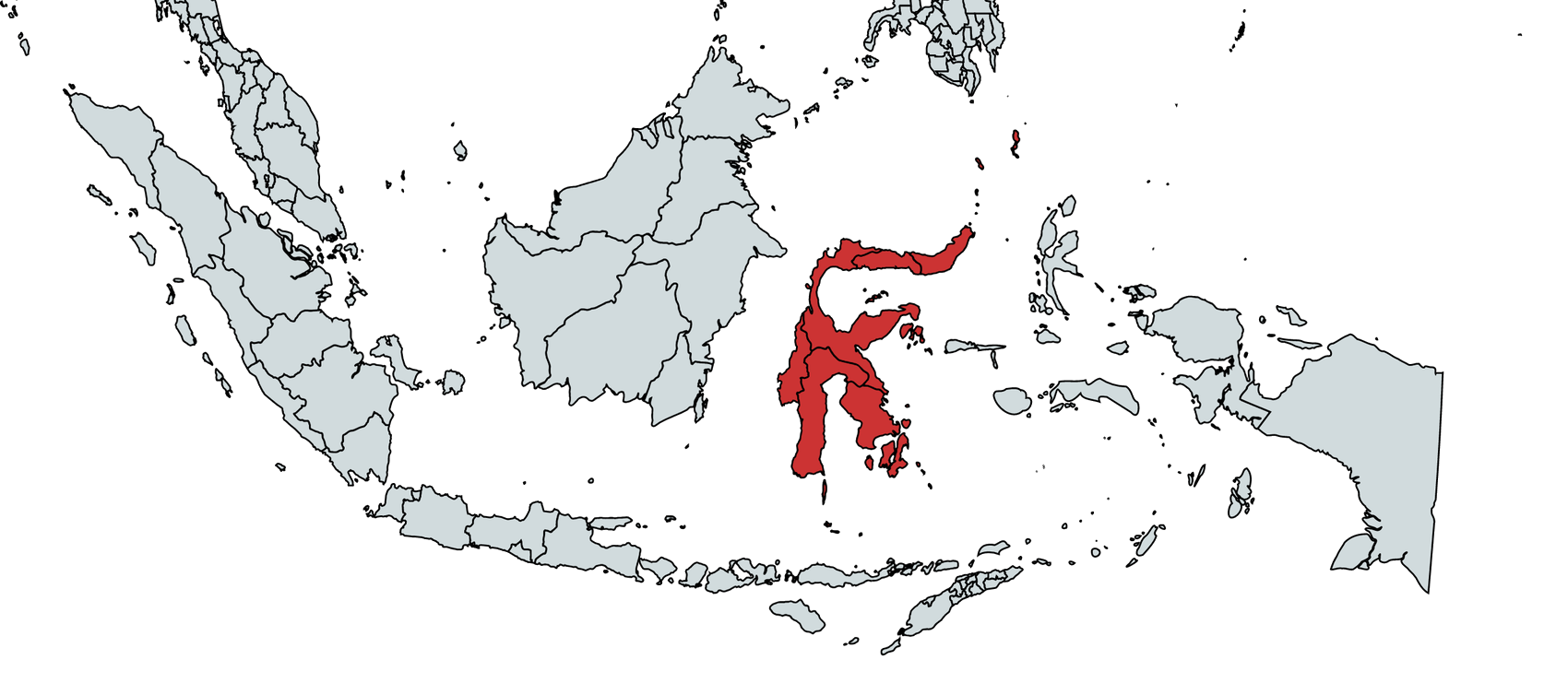 Sulawesi Island is truly an inspirational destination in Indonesia, filled with unique wonders and exciting adventures. With its extraordinary fetal orchid shape and diverse array of tribes, such as the Makassar, Bugis, Mandar, Toraja, Pamona, Kaili and more, there is truly something for everyone on this island. Whether you love the ocean and beaches or are passionate about culture and history, Sulawesi Island has it all. Imagine diving or snorkeling in pristine waters around Selayar Island, Wakatobi Islands marine park, Togian Island, or the famous Bunaken Marine Park. The beauty of the underwater world is truly magical. For those with a curious mind, exploring Toraja land will take you on a remarkable journey through time. The locals still practice burial rites dating back to prehistoric times and the megalithic remains in the central plain valley will leave you in awe. To top it all off, Sulawesi Island offers a stunning array of wildlife, such as the Babirusa, black-tailed monkeys, and endemic birds. The two national parks, Nantu National park, and Tangkoko National park are a haven for nature enthusiasts. So, pack your bags and book your trip today to explore the wonders of Sulawesi Island. Allow yourself to be inspired by the beauty and charm of this incredible destination.
Below are samples of our Sulawesi IslandTours, please contact us if you have other tour ideas
Kalimantan Island
"Huge tour possibilities"
Kalimantan is the second largest island of Indonesia, accounting for 73% of the whole island. It offers a multitude of tour possibilities for visitors. West Kalimantan has Sentarum Lake, which is a big lake near the town of Putusibau. You can explore the lake on a local longtail boat and stay a night at a longhouse of the Dayak. Palangkaraya, the capital of the Central Kalimantan province, is the most well-planned city in Indonesia, built by the Unisoviet back in the 1960s. Kaja Island is the nearest place to spot orangutans, an endangered primate that is typical of Kalimantan and Sumatra. Tanjungputing National Park is the most convenient place to spot orangutans while staying in the comfort of your private boat. There are traditional diamond mining and the biggest market for the precious stone near Banjarmasin in South Kalimantan. You can experience bamboo rafting at Loksado and trekking at the jungle of Meratus mountain. East Kalimantan is home to Mahakam River, which is the most convenient place to explore using a typical houseboat. Kutai National Park offers the opportunity to see a real wild orangutan in its habitat. Derawan archipelago is Kalimantan's most beautiful diving and snorkeling destination, where you can snorkel or dive the surrounding island, swim with stingless jellyfish at an inland lake, and visit Turtle Island breeding. Find more Kalimantan facts here.
Kalimantan is a huge island with hundreds of tour possibilities and combinations. Our 6 tour samples below are just for basic ideas, and we are open to any tour possibilities in Kalimantan. Please contact us for further tour info.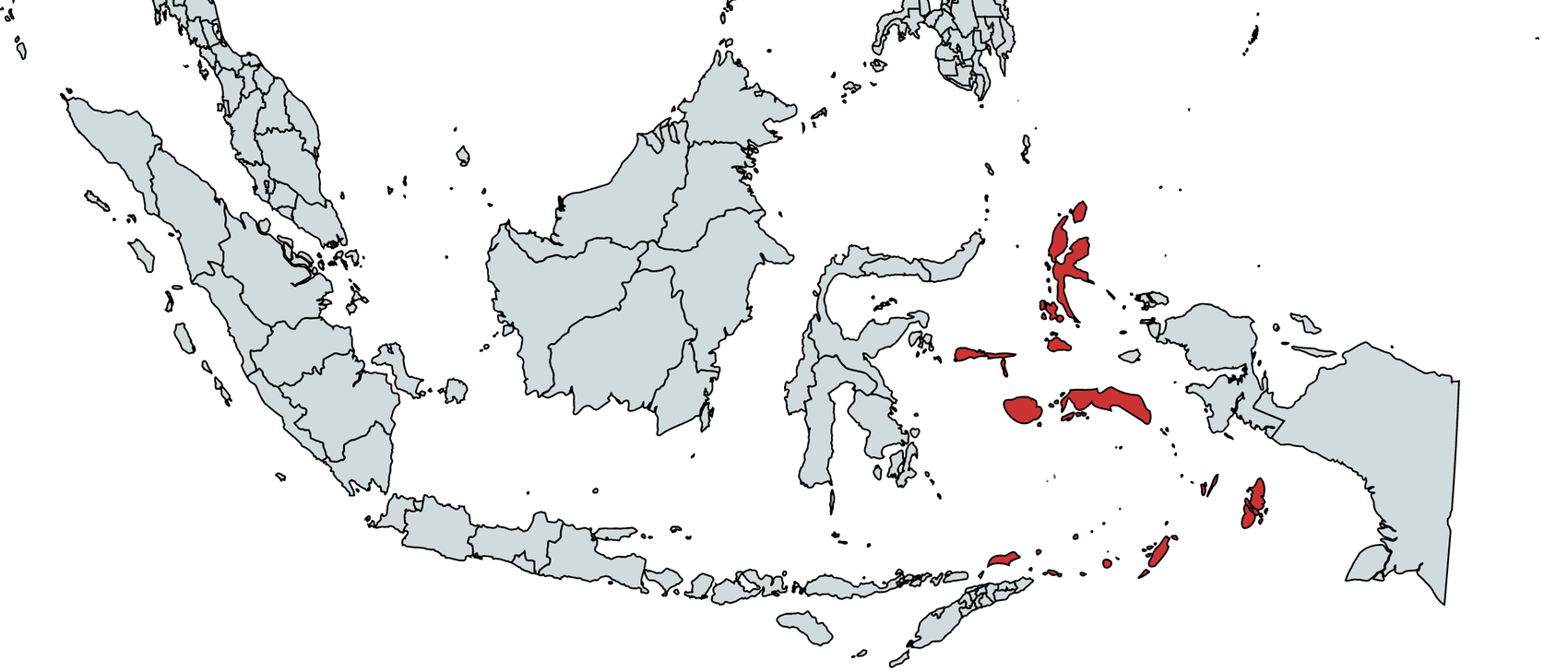 Ready to take a trip down memory lane to the Spice Islands? Ah, the stunning Kepulauan Maluku, where 1,349 islands await with their own unique charms. Remember Halmahera, the biggest island? Good times, good times. But wait, don't just rely on memory - click that map above for more spicy facts and trivia! Let's reminisce about the good old days, when the aroma of nutmeg, mace, and clove filled the air. The North Moluccas were a real gem, full of colonial history and the birthplace of the world's most famous clove tree. And what about Banda Island? A hidden oasis of serenity in the vast ocean, only accessible to the bravest adventurers. Oh, and we can't forget Seram Island, where we explored endless rainforests and basked in all of nature's wonders. It's like we never left!
If you're looking for a sweet vacation spot with endless possibilities, the Moluccas is where it's at! You can do it all – swim, snorkel, chill on some white sand beaches, explore the rainforests, learn about colonial history, experience the local village life, and more. Check out some of the sample package tours we have below but, if you've got something else in mind, no problem! Hit us up here and we'll help you plan the perfect Moluccas adventure!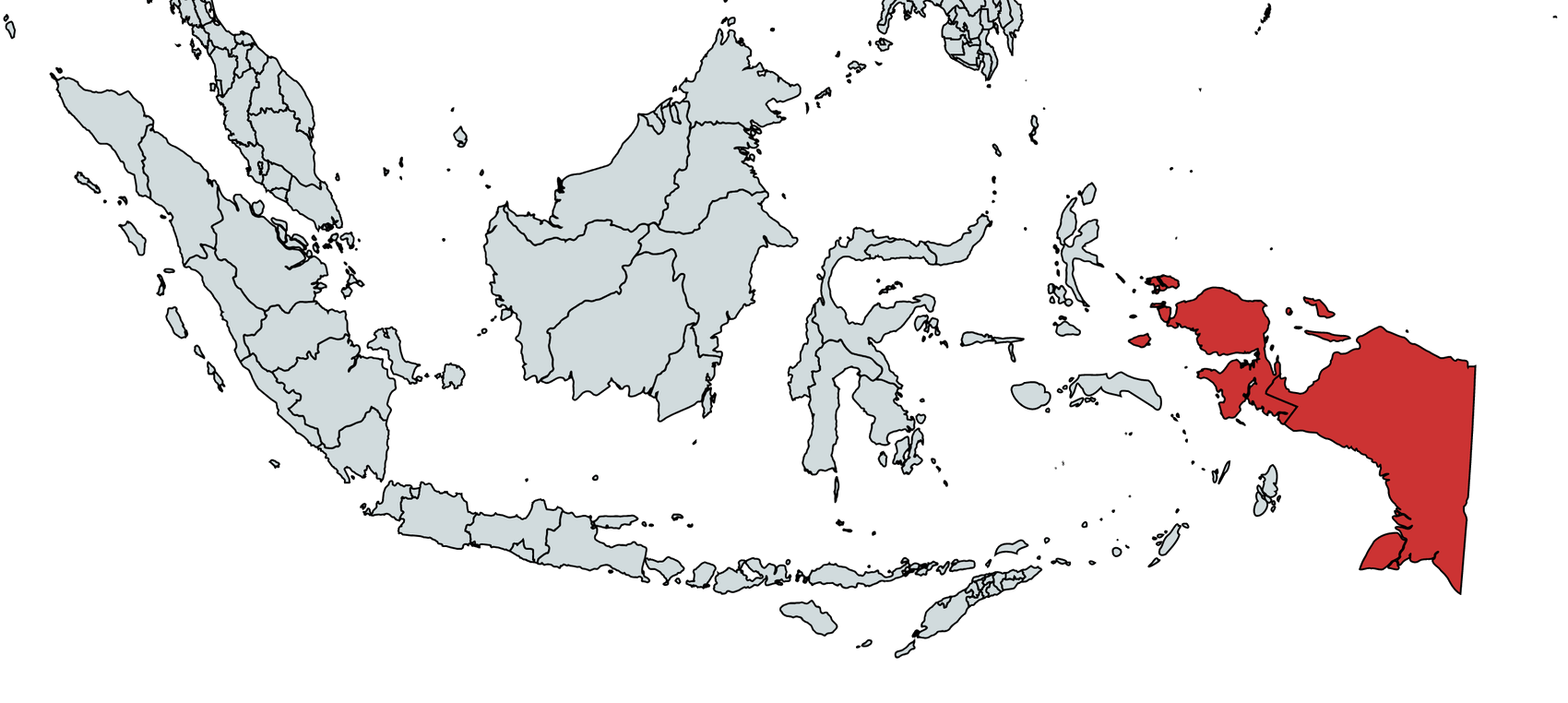 Papua Island
"Exotic spellbound Land"
Papua Island, an incredible and mesmerizing destination, is situated in the easternmost region of Indonesia. It offers a wide variety of cultural and natural attractions to explore and experience, catering to the interests of all kinds of travelers. The island's stunning beauty features a unique and exotic birdlife, with an astonishing array of 29 different species of birds of paradise, inhabiting the island's beautiful landscapes. Visitors will be spellbound by the snow-clad peak of Jaya Wijaya, with its eternal snowcaps and breathtaking views, considered to be one of Indonesia's last remaining glaciers. Additionally, Papua Island is home to an extraordinary sight of kangaroos, outside the boundaries of Australia providing an exotic and unique experience to its visitors. So pack up your bags and be ready to explore this natural wonder, and be swept away by its endless charm and allure.
We provide below some samples of our Papua Tour. Please contact us when you have other tour ideas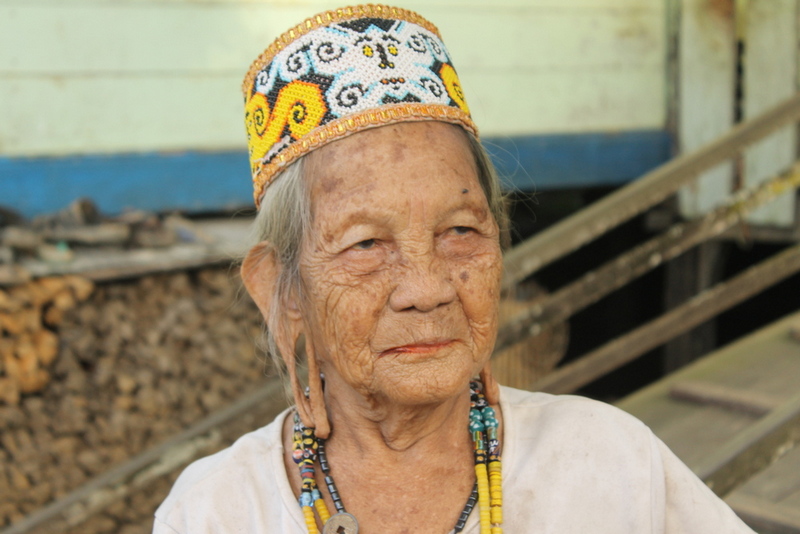 The Dayak Tribe of Kalimantan
There exists a vast array of sub-ethnic Dayak tribes indigenous to the Kalimantan region of Indonesia. Among the notable groups are the Iban, Ngaju, Apokayan, Punan, and others. Traditionally, the Dayak tribe members reside in longhouses with upwards of one hundred households. Their livelihood is sustained through rotational agricultural practices, hunting, and the harvesting of rattan materials from the surrounding forests. In addition to their daily routines, the women of the tribe – particularly those of advanced age – often have their skin tattooed and their earlobes elongated as a sign of physical beauty.